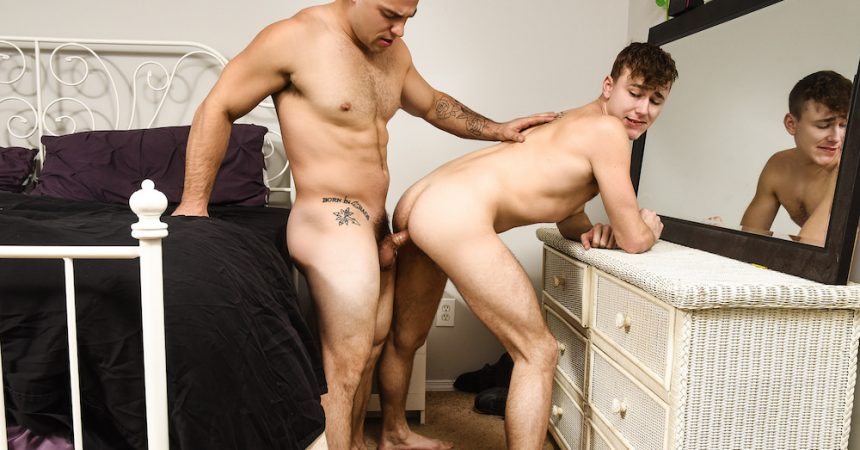 Aspen & Zander Flip-Flop
CLICK HERE TO VISIT THE BRAND NEW ENTICING MALES FORUM - THE BEST PLACE FOR CELEB TWINKS, INFLUENCER TWINKS AND PORN TWINKS! SIGNUP FOR A FREE ACCOUNT TODAY!
Models: Aspen, Zander Lane
Studio: Men
Young jock Zander Lane is sunbathing in the park when he spots sexy hunk Aspen running by. When Aspen flashes Zander a smile, the young jock knows he has to have him! Zander secretly follows Aspen home in his car, and when Aspen goes into his house Zander sneaks into the back seat of Aspen's car. Aspen comes back out of the house and into his car, then turns to face Zander, saying: "Hi. Your'e the fucking guy from the park aren't you. I'm gonna fuck you. Like, right now."
They quickly head into the house where Zander eagerly sucks and swallows Aspen's cock before taking that dick up his tight little butt-hole. Aspen gives Zander the expounding he craves, but also offers up his own butt to the jock for a drilling. Zander gives as good as he gets, slamming Aspen's ass deep and hard. Young Zander gets rewarded for his stalking by a big load of Aspen's jizz all over his pretty little face.
Dick Detective's score: 4.5/5