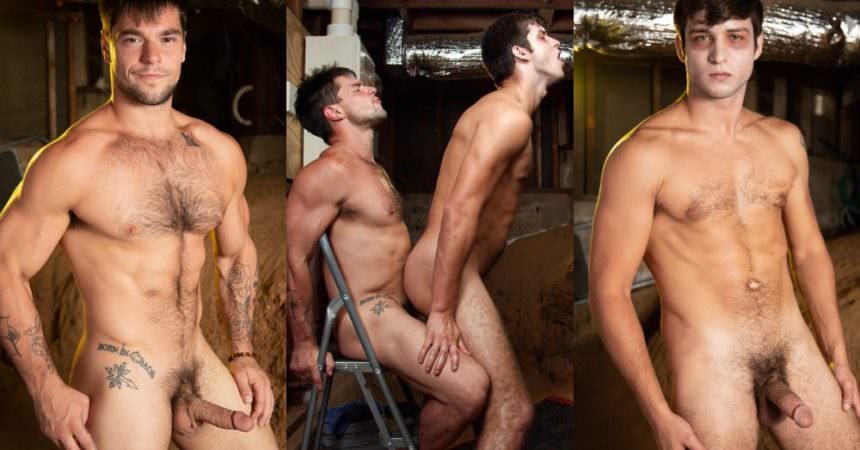 Aspen Fucks ZOMBIE Elliot Bareback
Aspen believes that his house is built on burial ground, and that saying "I want a dick" three times will invoke the spirit of a horny zombie demon. In his basement, Aspen says the words, and sure enough the zombie Elliot appears. Aspen is shocked and frozen stiff in fear as zombie Elliot walks up to him and begins kissing him. But the fear soon disappears as the kissing becomes more lustful and Elliot then goes down on his knees to suck Aspen's hard cock. Aspen blows zombie Elliot in return before the spooky demon offer sup his ass.
Aspen doesn't hesitate to slide his bare dick into that un-dead hole and pound it hard. He slams Elliot from behind, then turns around to sit back and let the zombie ride him balls deep.Finally, Elliot is laid on his back to take a drilling from Aspen which results in them both blowing their loads over the zombie. For Aspen, that means losing his soul and it giving new life to a now human-looking Elliot!
Dick Detective's verdict: Spooky fun! A great Halloween scene with some hot sex thrown in.