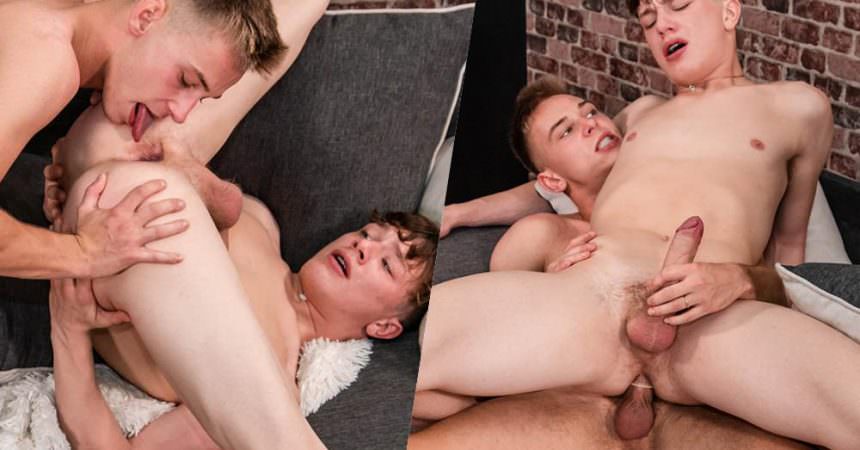 Alex Takes Enzo's Uncut Cock
It's the morning after the party, and French twink Enzo groggily wakes up on the couch next to British boy Alex, both of them wearing only tight undies. Despite feeling hungover, Enzo can't resist giving Alex's sexy slim body a stroke. Alex wakes and is happy to see Enzo and the bulge in the French boy's undies.He goes right over to the bulge and frees Enzo's big hard uncut cock. Alex wraps his lips around that throbbing boner and hungrily sucks and swallows it. Enzo uses his hand to push Alex's head down further onto his dick, making the boy deep-throat every inch.
Enzo then bends Alex over backwards so the twink's legs are behind his head and his exposed ass is in the air. He then gets to work shoving his tongue into Alex's butt-hole, giving it a good rimming to prepare it for his dick. Before long we get to see Enzo slide his dick deep into that willing hole, making Alex moan out loud as he pounds the bottom boy hard. Alex goes for a ride on Enzo's dick before he then gets a pounding from behind. That hit's the spot and makes Alex cum as he's being slammed by Enzo's big boner. Alex then gets his face in front of Enzo's cock to take the French boy's load all over his pretty face.
Dick Detective's verdict: Great! A hot twink pairing and some really energetic fucking from the boys.