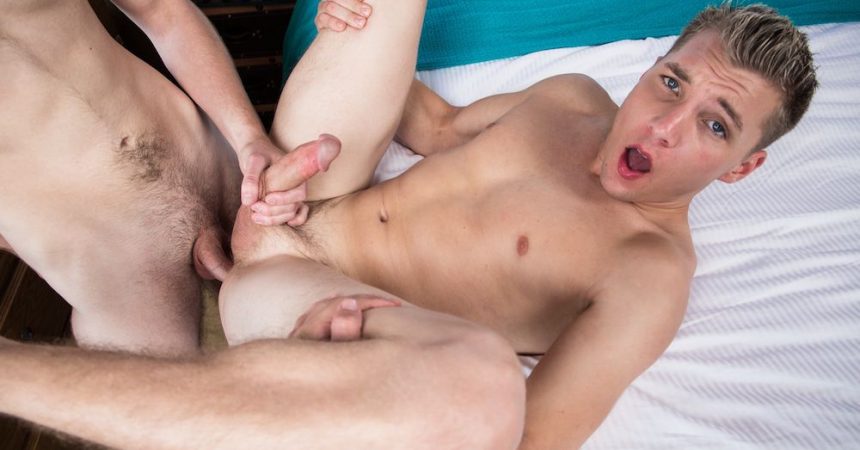 Alex Fucks Elye Bareback
In this scene, Alex and Elye are both staying at the same hotel and get acquainted. Later, Elye goes to visit Alex in his room, but Alex isn't quite ready. He invites Elye in while he goes off to shower, and Elye quickly decides to get naked too and join Alex in the shower. Elye drops to his knees in the shower cubicle and services Alex's rock hard cock. The horny pair then move over to the tub where Alex sucks and swallows Elye's dick in return.
Elye tells Alex "I want you to fuck me" and turns around to offer up his ass. Alex spits on his raw dick and slides it into Elye's tight butt. He pounds the jock hard from behind, then sits back and lets Elye ride him balls deep. I love how Elye's big hard dick swings up and down here as he bounces on Alex's cock. Finally they move into the bedroom where Alex fucks Elye on his back. He drills the jizz out of Elye, then pulls out and gives the bottom boy a cream pie before shoving his cum soaked dick back inside.
Dick Detective's score: 4.5/5