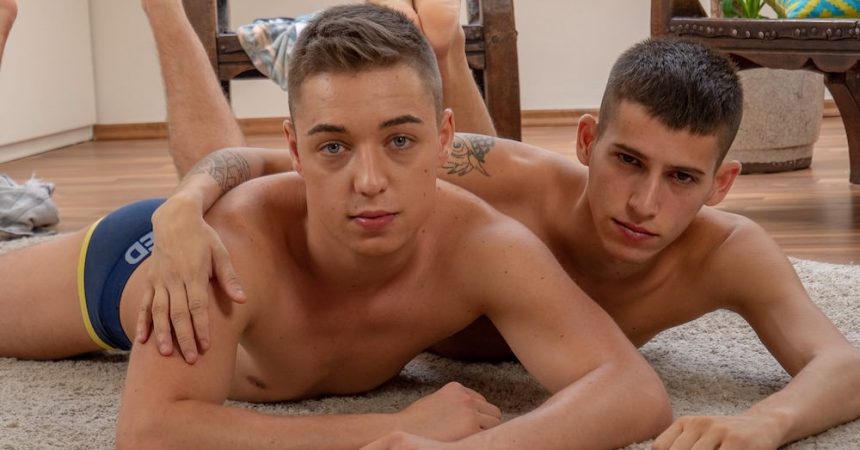 Alec Fucks Max Bareback
Sexy twink Alec Loob is in the shower, feeling very horny as he plays with his stiff boner. Meanwhile, his roommate Max Trey spots him through the door and begins to stroke his own dick as he spies on him. Alec suddenly spots Max and quickly dries off. He heads into the lounge with Max and quickly forces the boy's head down onto his dick.
Max obediently sucks on that boner, then gets naked and offers up his ass to Alec. After some rimming action, Alec then slides his raw dick into Max and pounds his ass hard. He fucks the bottom boy in several positions on the floor until finally pulling out and squirting his seed all over Max's face. That'll teach him to spy on Alec!
Dick Detective's score: 4.5/5