GAYHOOPLA
Last week I posted a Gayhoopla scene starring the gorgeous Aiden Miller and his really huge, thick dick! Well, now he's back, and this time he's no longer solo. He's paired up with the equally stunning Jason Keys who knows exactly how to show this newbie the ropes….

Jason explains to Aiden how he remembers his first time in front of the camera, and that if he wants to make a bit more money doing something out of his comfort zone, he can show and help him. It all starts with a kiss, and once Aiden's comfortable with that, Jason goes a little further and starts touching and groping the young stud's bulging shorts. It's not long before they're both naked and hard, playing with each other's throbbing dicks and then sucking each other off.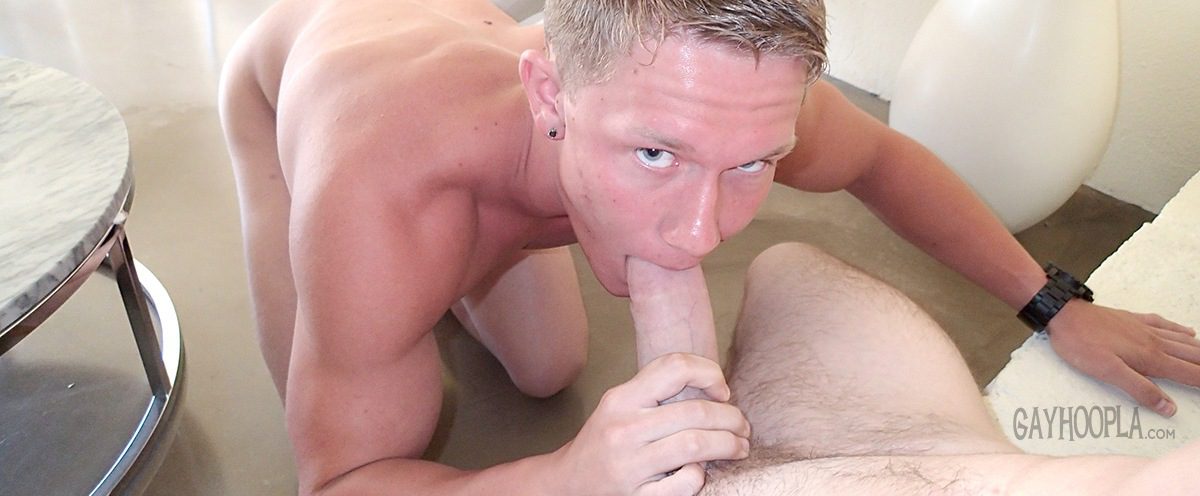 Aiden still plays the willing student to Jason's tutoring, even as Jason offers up his smooth, peachy ass to the massive-dicked stud. Aiden is more than comfotable and happy to stick his thick bone into that tight hole though, and is soon plunging every inch of that beast into Jason's ass. His huge cock looks so good sliding in and out of that stretched hole, and the newbie fucks it deep and hard until they're both ready to cum!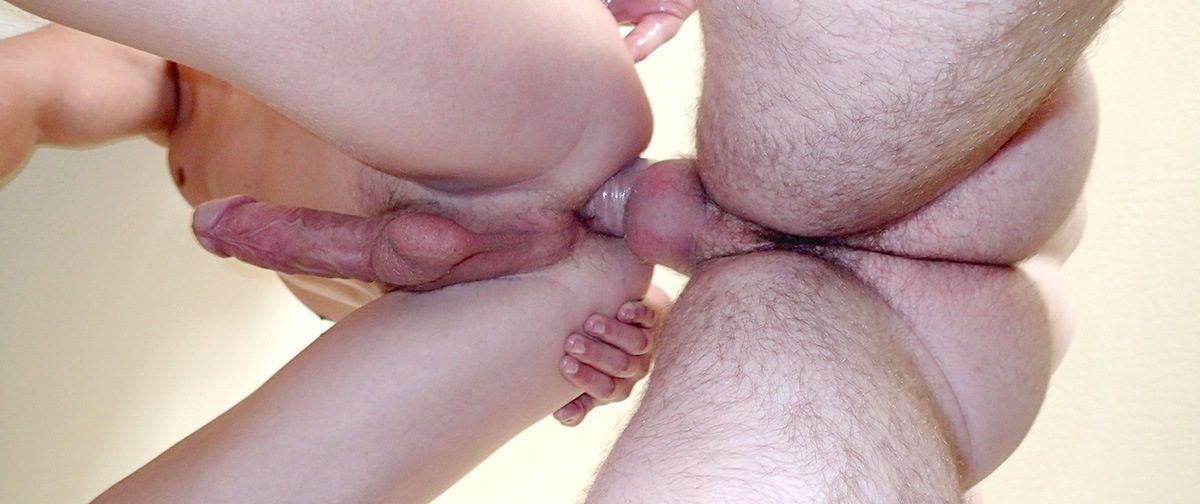 "Not so bad for a new guy" says Jason, to which Aiden replies, "I had a good teacher". Yes, yes he did!
Click here to watch Aiden fuck Jason
Click here to go to Gayhoopla