Blond boys Scotty Clarke and Dylan Hall are having a fun day at the beach. They're so sweet and innocent looking, laughing and frolicking in the water, building sand castles, and enjoying the sun. You just have no idea that under those angelic exteriors lies a dirty, burning passion.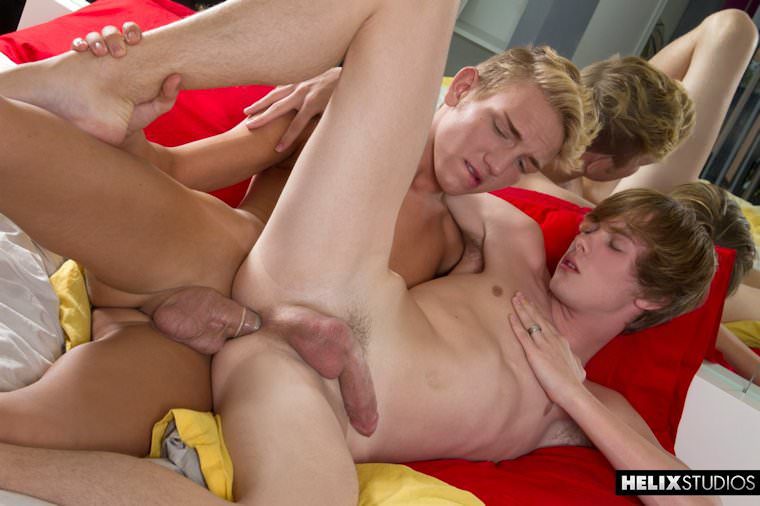 When Scotty Clarke did his first live show for Helix Studios, I told you that he loved having his hole played with. When I saw Dylan pumping his hard-on into Scotty's ass I literally said out loud, "I knew it!"
After a steamy make out session with lots of kissing, Scotty buries Dylan's huge cock down his throat – the boy knows how to suck dick. He mounts his blond buddy in a reverse cowboy and bounces hard and deep. But you'll really love seeing Scotty on his side, holding his leg up in the air, while Dylan thrusts into his hole – really good close-up, hole plunging views. And if that isn't hot enough for you, seeing Dylan blowing his creamy wad all over Scott's well-fucked hole should push you over the edge. Scotty showed how much he loved it by covering his smooth belly with a healthy spray of boy juice.