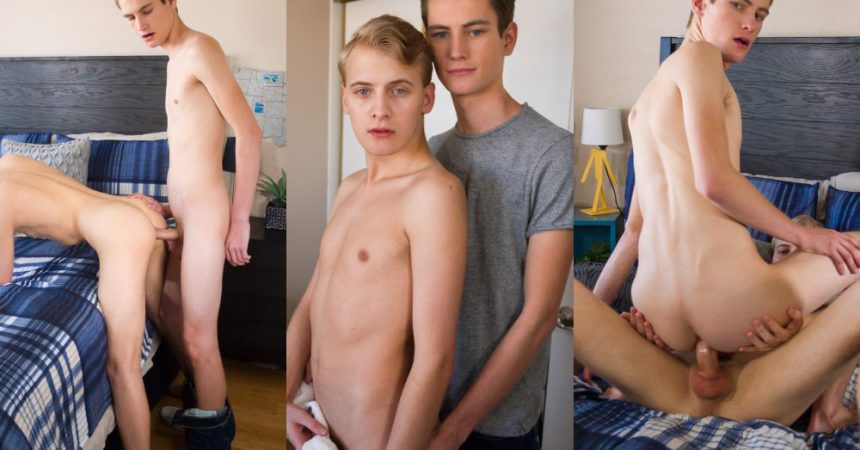 Adam & Trevor Raw Flip-Flop
Trevor Harris just happens by as Adam Hunt exits the shower room in just a towel. Adam notices Trevor looking at him and purposefully puts on a show as lets the towel slip and reveal his smooth butt. Trevor walks into the room and promptly kisses Adam before bending him over the bed to rim his ass. Adam turns around and gets on his knees so he can free Trevor's hard cock. He sucks that dick for a while before Trevor slides it into Adam deep and raw.
Trevor pounds Adam from behind, then stops to suck the blond boy's cock for a while. Once he's done, Trevor sits on Adam's bare boner and rides it balls deep. The boys flip again and Adam lays on his back to take another hard pounding from Trevor's big bare boner. Adam cums all over himself as he;'s being drilled, and a moment later Trevor pulls out to blast his own load over Adam too.
Dick Detective's verdict: Great. I love how they go straight into the rimming to start things off.