Have you noticed that there are several sites out there that have been adding new and interesting things for their members to enjoy? Helix Studios have done it really well with the addition of their live performances, where some of their hottest young stars get it on and share their cocks with each other and the fans around the world – real-time.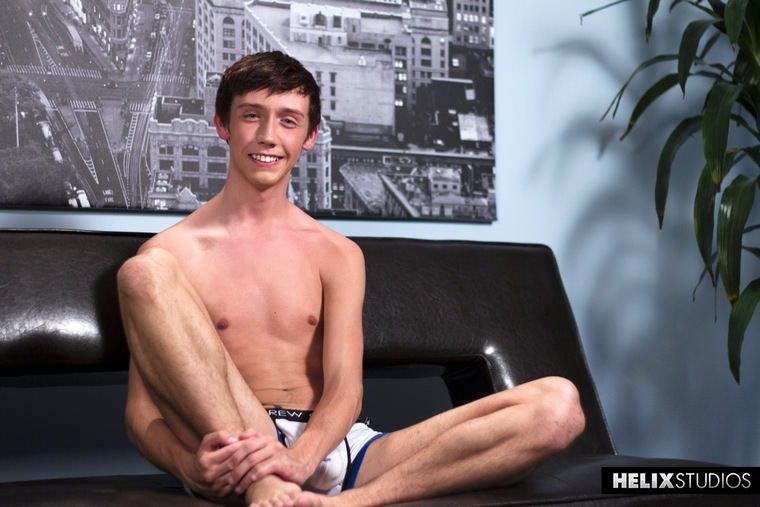 Daniel Bishop is the boy appearing in a live jerk off for this one, pleasing the many fans he has by stroking his shaft and putting on one hell of a hot solo performance.
He answer questions put to him by the fans too, giving them a chance to find out more about him and really get interactive.
There's no doubt that this boy delivers for his live jerk off show, unloading his cum all over his smooth twink body and then licking up his warm juice too. I can just imaging how many cocks were all shooting cum loads at the same time all around the world while they were watching him.
I wonder if there's a record for that, and whether Helix can claim some kind of recognition for instigating so many simultaneous cum shots around the planet!?