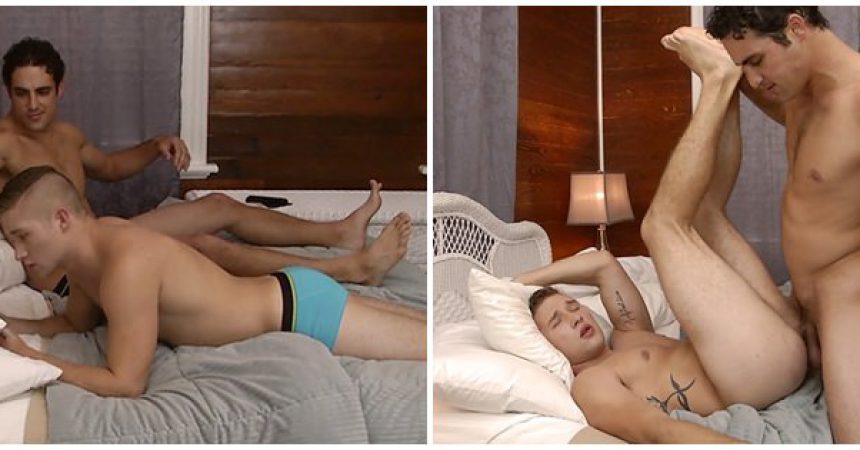 Jack King Fucks Milo Fisher Raw
Milo Fisher is catching up on the local news, when Jack King struts into the room and hops onto the bed beside him. Jack is already horny and ready to go, so Milo takes the cue. Within seconds, Milo and Jack are in a 69 position, sucking each other's hard dicks. After minutes of enjoying Jack's pole in his mouth, Milo rolls onto his back and asks him to stick it in. With his cock still throbbing, Jack shove it into that tight ass bareback. He likes to fuck with long smooth strokes that go deep enough to hit Milo's pleasure spot. The bottom boy moans and groans in pleasure as Jack grabs his ankles and pounds his hole.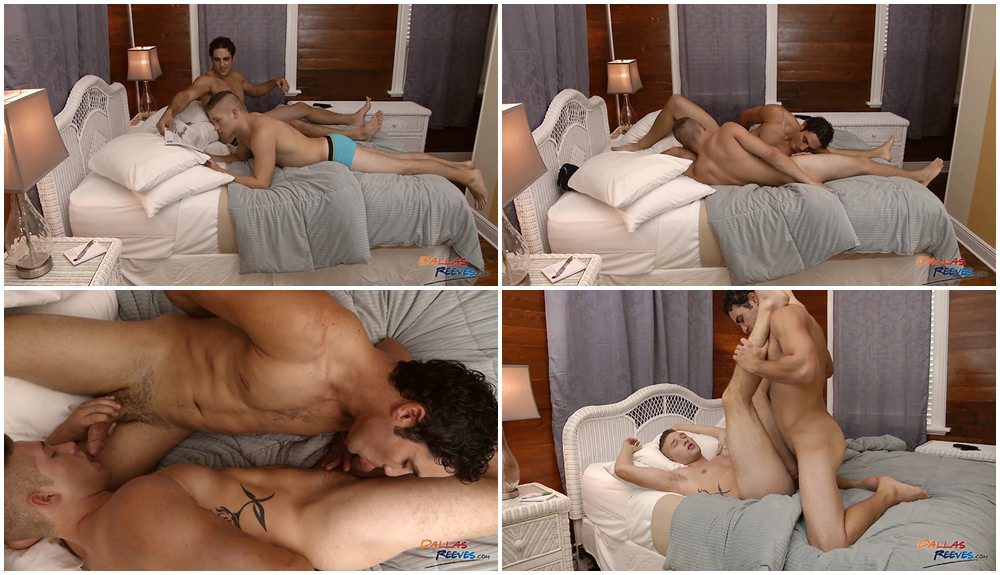 Milo then impales himself on Jack's cock, bouncing up and down every inch of it balls deep. To finish off, Jack gets Milo on his side, grabs his shin, and pounds him hard before quickly pulling out his bare dick to cum on Milo's hole. He shoves his boner back in for a few more strokes, and then Milo shoots his load too. Watch this sexy bareback fucking scene here and see those boys cum!