It's safe to say that Helix Studios has some of the finest twink models in gay porn, ranging from sexy slim cuties to defined young jocks. But above that, it's my own personal belief that these boys have the absolute finest and most beautiful behinds in the business! So to back up my claim, here are;
10 models that prove Helix Studios boys have the best butts!
1 – Kody Knight. Just look at that firm, tight behind. Big, but not too big. Nice and smooth and shapely. Kody mostly tops at Helix, but even so that butt looks great in action.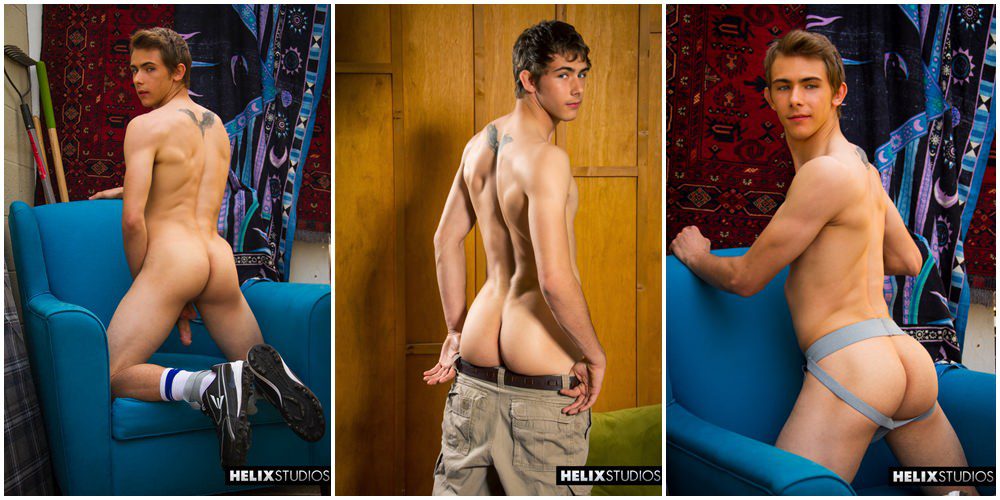 2 – Jessie Montgomery. The blond bottom boy. Jessie's ass has seen a lot of action, but it still looks amazing. Creamy and smooth and totally fuckable. That tight hole is just begging to be fucked!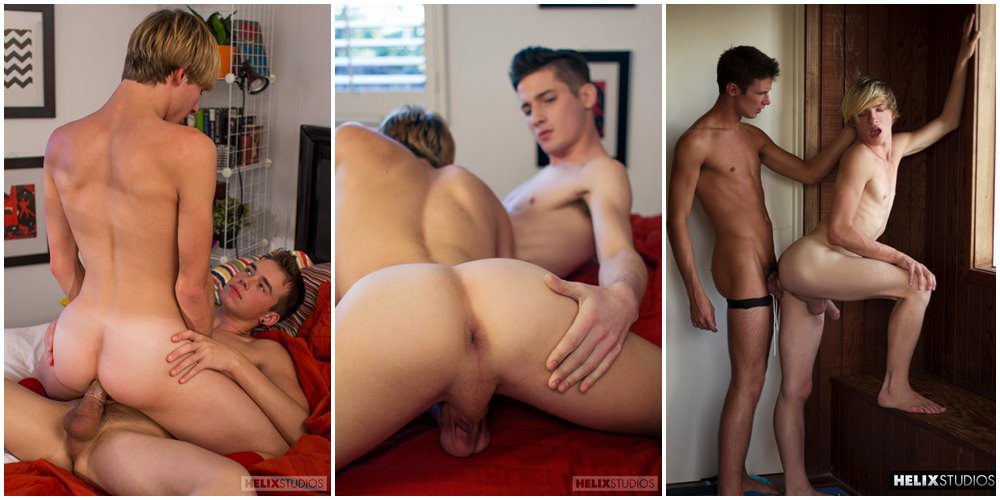 3 – Troy Ryan. Stunner Troy has a beautiful ass to match that beautiful face. We've yet to see him be fucked, but whoever eventually gets to do the honor is a lucky guy.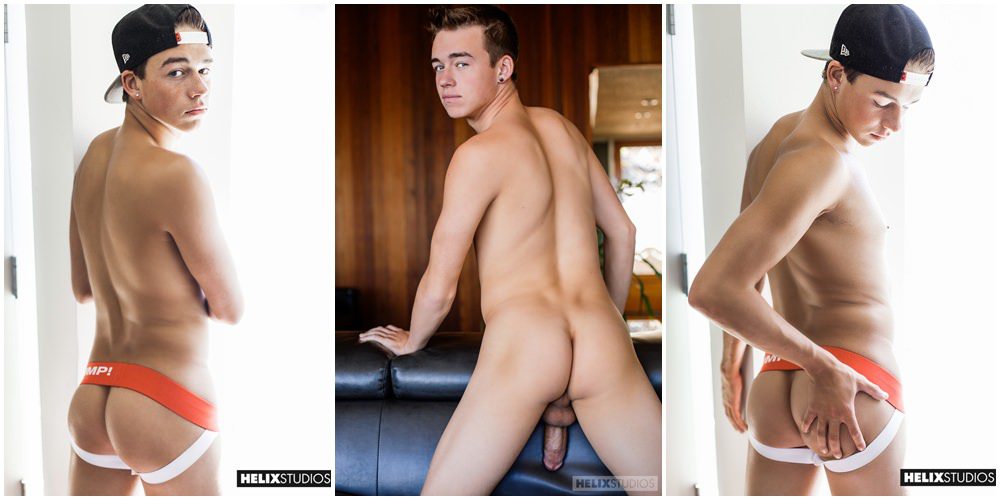 4 – Davey Brooks. Now this is one tight looking ass! Davey is a slim twink, and his got a slim little backside too. I bet even the most enduring of tops wouldn't last long in that dick-hugging passage.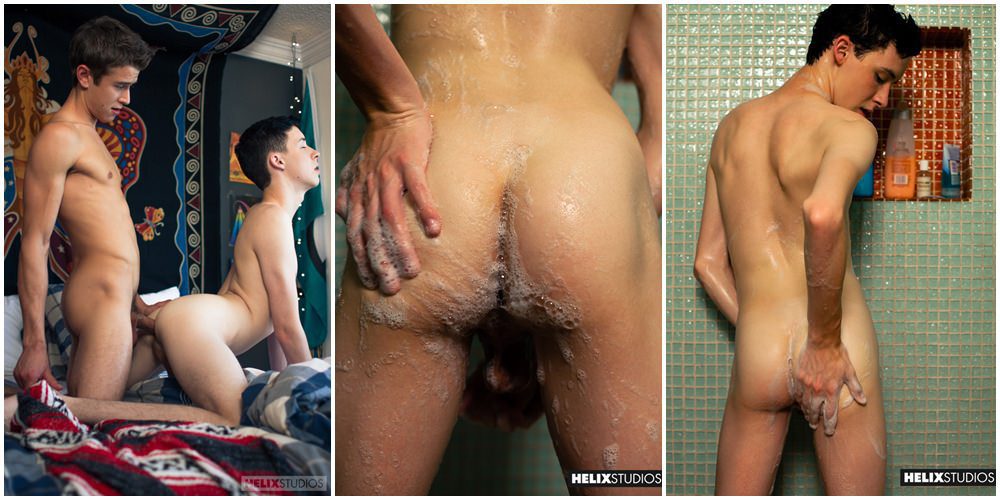 5 – Luke Allen. Nice and smooth, small yet shapely. You can tell Luke loves getting his ass filled, and it looks great every time it does.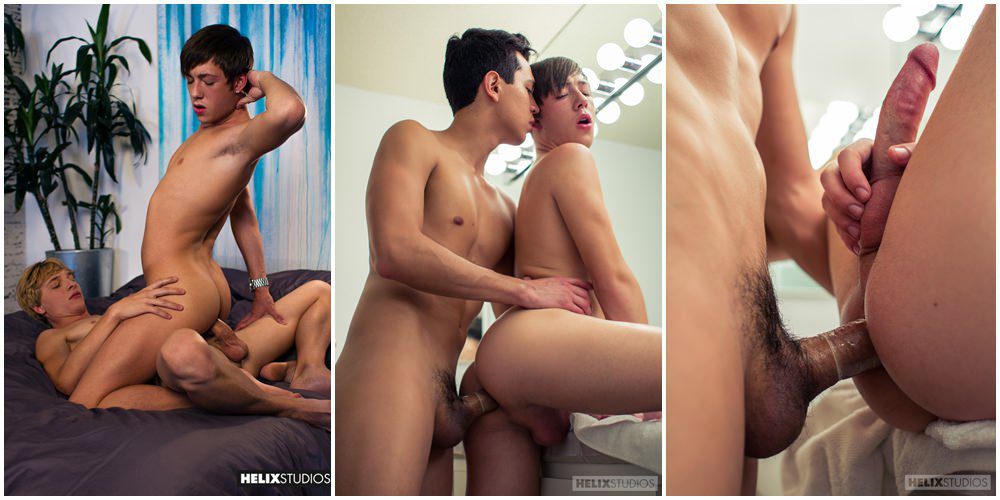 6 – Liam Riley. Helix Studios is where he made his name and where we were first introduced to his amazing ass. So petite yet so perfectly round. Like two balloons stuck together. Not only is it a stunning looking behind, but it can do wondrous things too thanks to Liam's flexibility.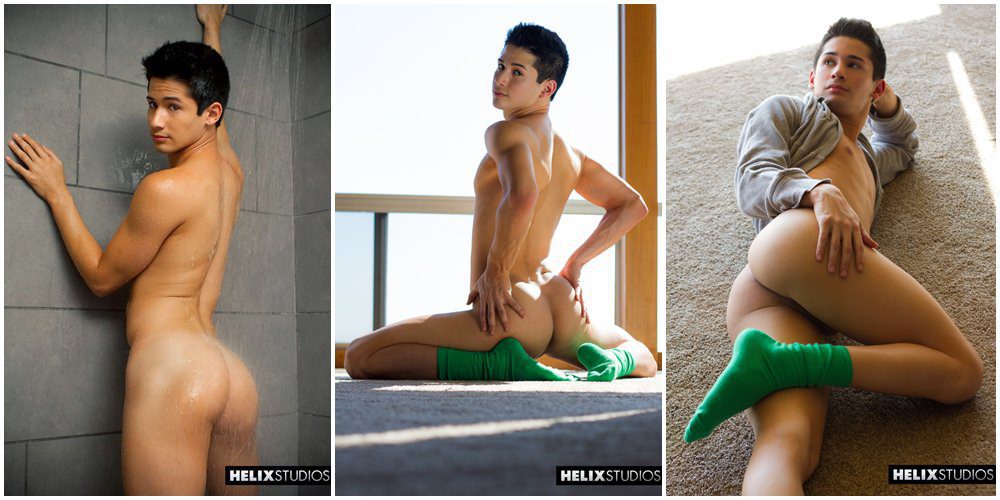 7 – Andy Taylor. The super-twink wouldn't be a super-twink without a perfect butt, and Andy most definitely has one. Round, bouncy, beautiful, and totally spank-able.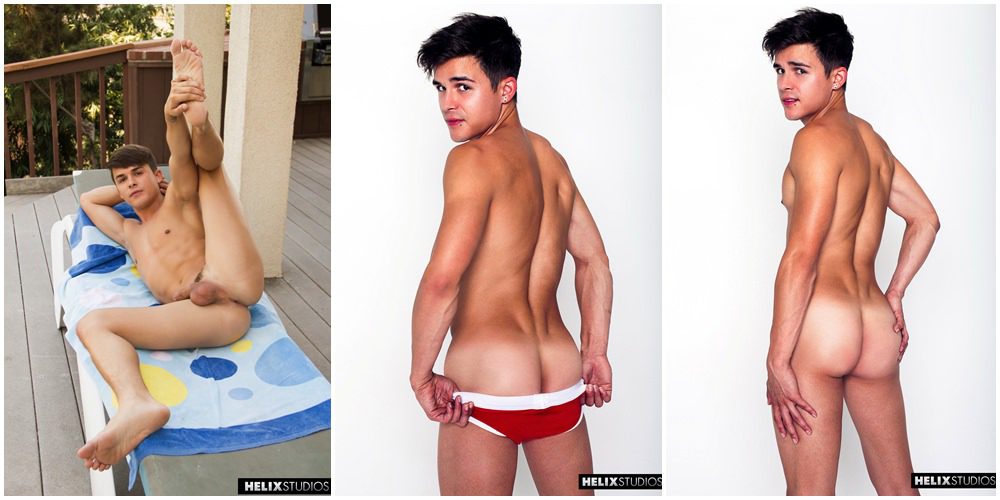 8 – Tyler Hill. That is one smooth as fuck bubble butt. Whether it be toys, fingers or dicks – anything looks good inside that. Tyler has topped before, but that ass is just wasted when it's not being banged!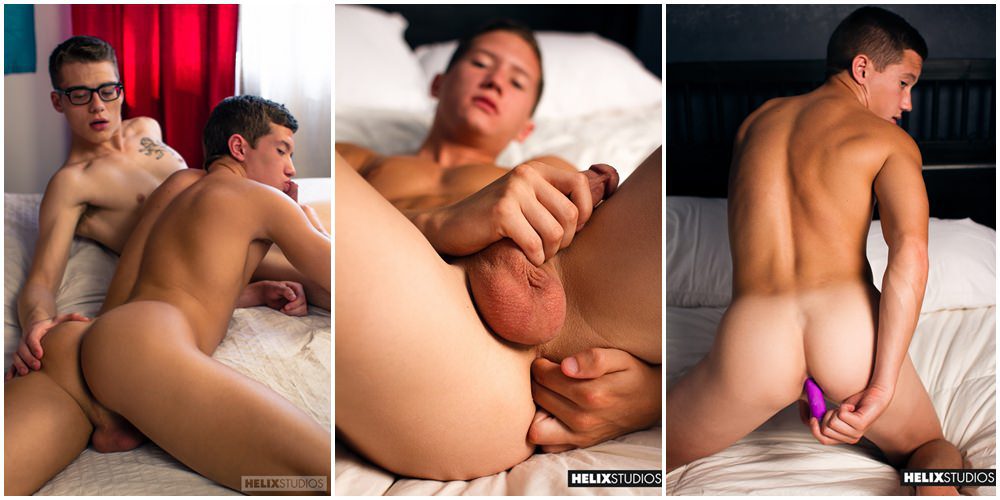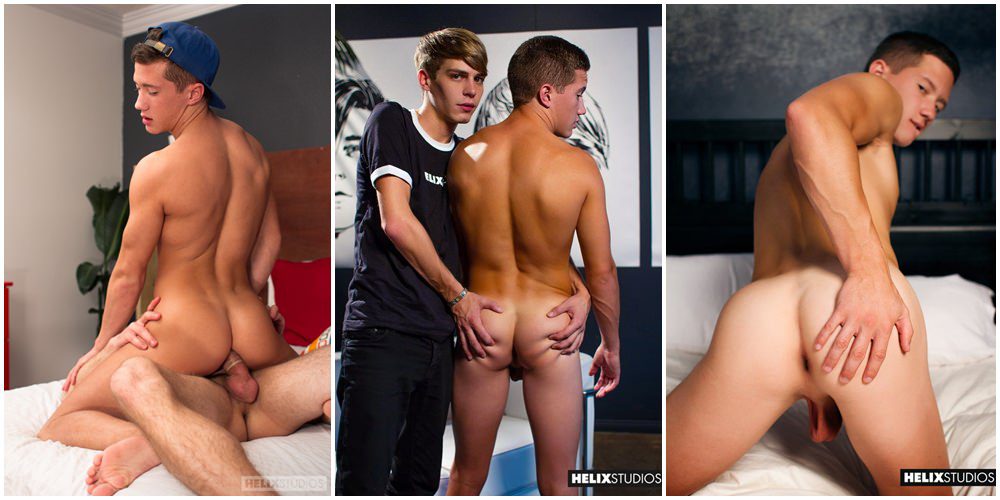 9 – Ian Levine. Quite possibly the most well-known bubble butt of all the Helix twinks, Ian Levine's ass has been mesmerizing viewers for years. It's not hard to see why. Just look at those plump inviting cheeks and that tight sphincter! It even looks just as hot covered up.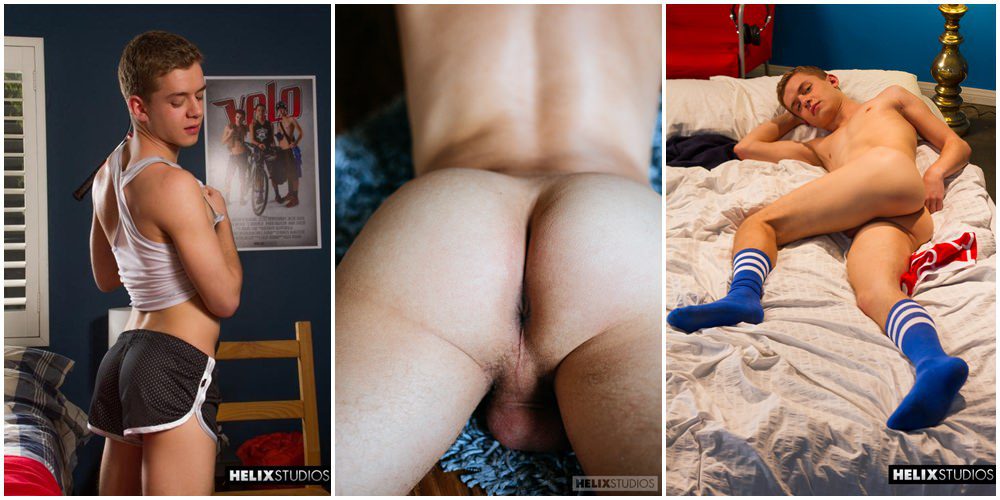 10 – Bastian Hart. Oh my…. This is it people. The bubble butts of all butts! Big, bouncy and beautiful, Bastian's ass has size and shape and an inviting ample-ness that would feel like fucking two plump bouncy cushions.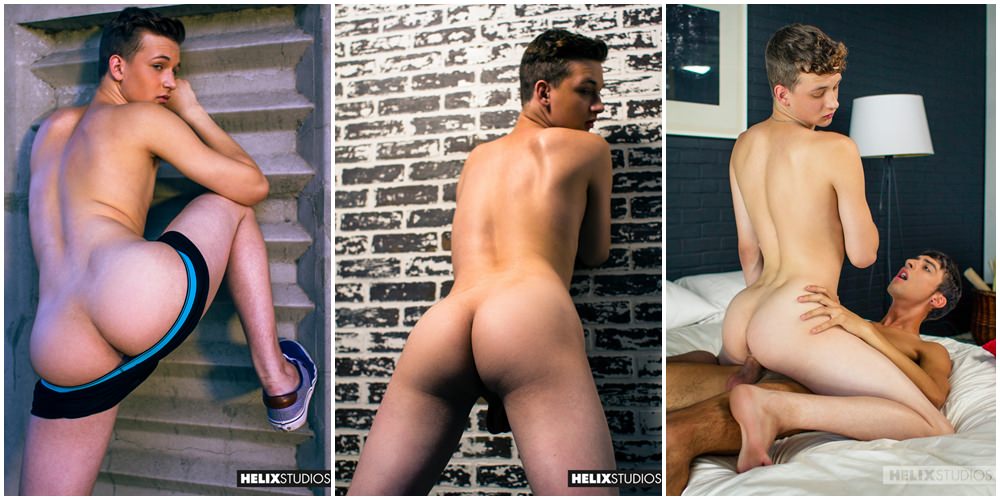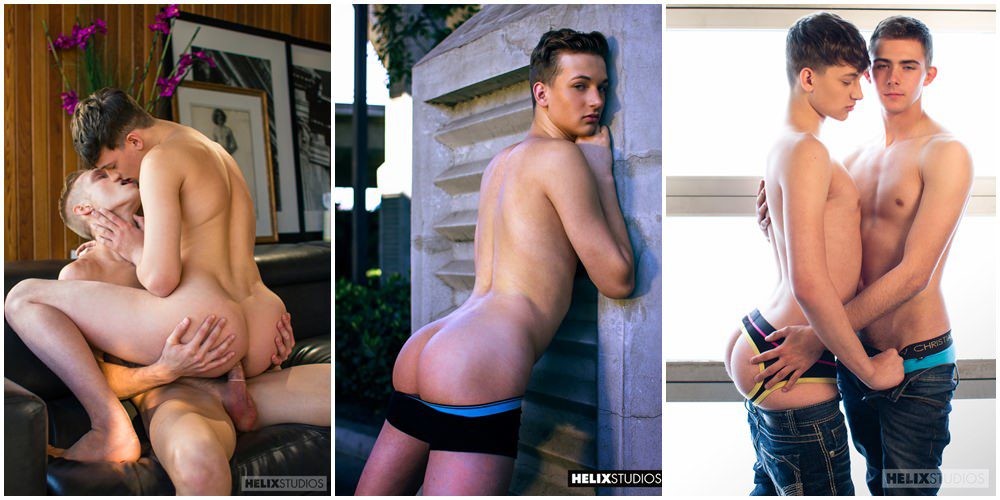 So there you have it. Unquestionable, unequivocal, undeniable evidence that Helix Studios boys have the best butts. Without doubt.* If you'd like to see more photos of these beautiful behinds, or even better see them in action, then join Helix Studios here today. Memberships start from as little as just $9.95 a month.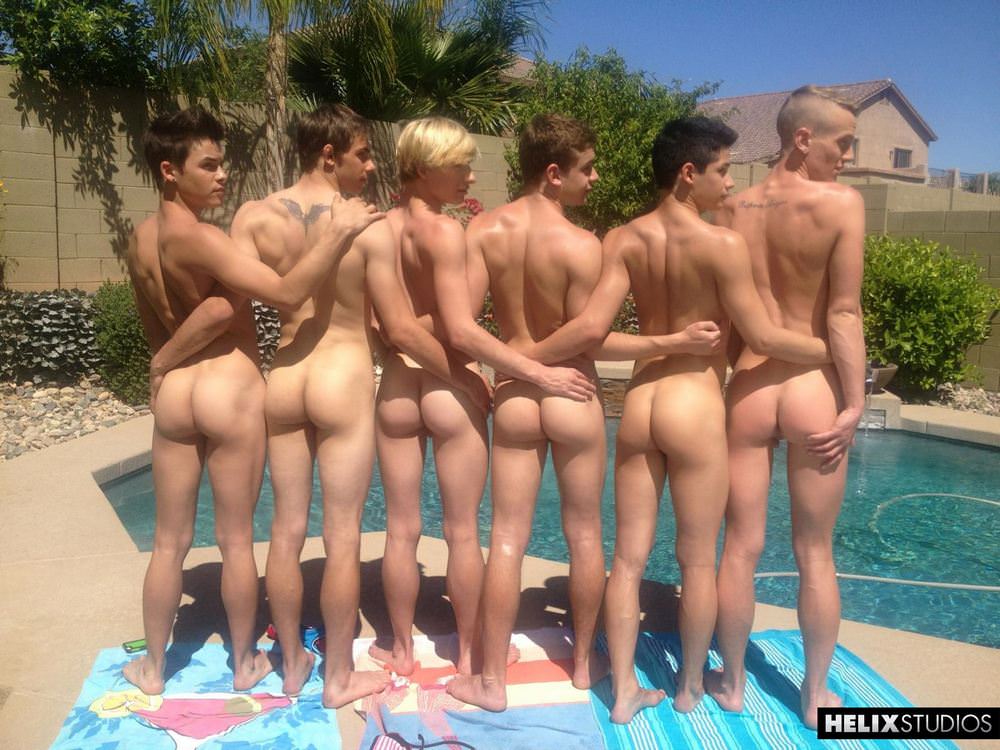 *There is a possibility of doubt. All opinions are mine and mine alone. Aside from those shared by others obviously. This post is intended as a light-hearted, tongue-in-cheek (pun intended) feature. No butts were handled in the making of this feature (unfortunately).