I love skateboarders. Their baggy shirts and shorts always keep you guessing about what's underneath. But straight boarder Troy is letting us see under his clothes in this new video from English Lads. Troy is adorably cute with soft, kissable lips and a toothy smile.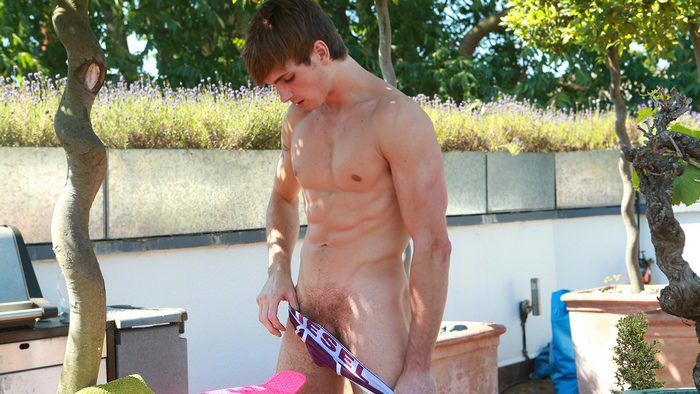 He peels off his shirt first and plays around on his board showing off some of his moves. And the lad's ripped with an amazing washboard stomach. Capturing his footwork, English Lads also gives us a good look at Troy's very furry calves. And when he strips down to his Diesel underwear briefs, we see more of his lanky legs and hairy thighs.
Troy strips completely naked outside and his uncut cock is a grower. When it's rock hard it sticking straight up in the air like a rocket. Troy spreads his ass cheek and teases us with his hairless butt hole. And after putting on a good show for the cameras, this straight boy lies back on his skateboard and pumps out plenty of cum all over himself. But he's a big squirter so some of it hits the deck below.